All our coaches and instructors are certified by USA Archery at progressively higher levels as their experience and knowledge of the National Training System (NTS) and coaching grows. At a minimum they have completed USA Archery Level 1 or 2 Instructor certification, CPR certification, U.S. Center for Safe Sport certification, Federal and State background checks, and have passed Archery Training Center's instructor training program.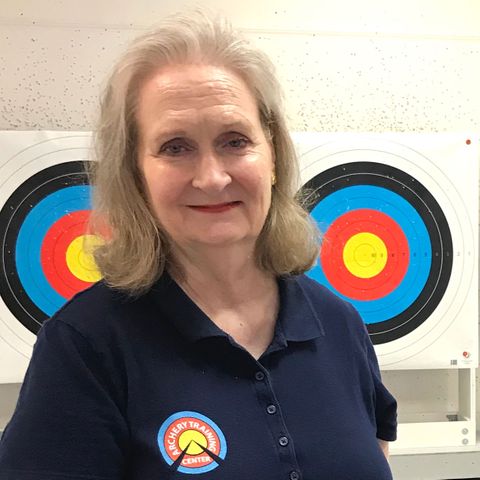 USA Archery Level 4 NTS Coach Racae Meyer
Coach Racae is the owner, director, and Head Coach of Archery Training Center, Inc. She began coaching in 1995, and is responsible for developing, directing, coaching and administering the JOAD and Adult Training Programs, which have included over 8,500 archers, and many podium placements. Her main passion is to grow archers, and through coaching, improve their confidence, positive self-image, focus, strength, work ethic, resilience and success.
Before moving to Austin in 1994, Coach Racae was a corporate interior architect and facilities director. She grew up in the United States, but then was educated and trained in London. She practiced there, in San Francisco, and later in Manhattan, where she was Interior Design Director at Marcel Breuer Architects and Facilities Director for a national insurance company. Later she founded a successful corporate interior and graphic design firm, created and taught Construction Project Management to Corporate Executives at New York University, and was Chairperson of the Awards Committee for the Building Owners and Managers Association (BOMA) of Greater New York City for several years.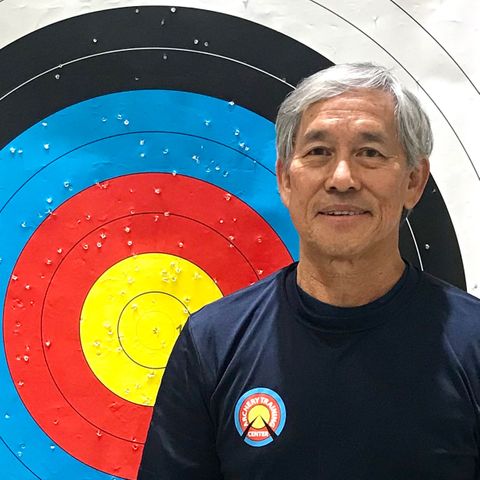 USA ARCHERY LEVEL 3 NTS COACH CHRIS CHING
Coach Chris Ching has been a competitive archer with Archery Training Center, Inc. since 2016. He coordinates and supervises ATCI archers while they are practicing on the north outdoor field. He also constructs, maintains and oversees the outdoor archery equipment, and liaisons with the owners and managers of the outdoor fields.
His previous martial arts interests have been in: Karate, Wado Style, 3rd degree black belt, under 10th degree Master Soke Kiyohisa Hirono; Tai Chi Chuan, many years of the self defense form under the late Grand Master Hu Ling Tung; and Taekwondo, two years of training under USA Olympic Coach, Grand Master Sang Chul Lee.
Chris is an engineer with degrees in Mechanical and Nuclear Engineering with a Master´s degree in Business Administration with a strength in Information Sciences. He worked at Pearl Harbor Naval Shipyard as a civilian and held top positions as a Chief Test Engineer, Reactor Plant General Foreman, Nuclear Ship Superintendent, Nuclear Test Manager, Nuclear Project Engineer, Project Superintendent, and retired as the Shipyard´s Production Superintendent who coordinated the civilian workforce of all US Naval Shipyards as the senior and Founding Member of the Corporate Submarine Workforce Planning Team. His most treasured awards include a US Presidential Letter of Appreciation and becoming the Federal Manager of the Year 2000.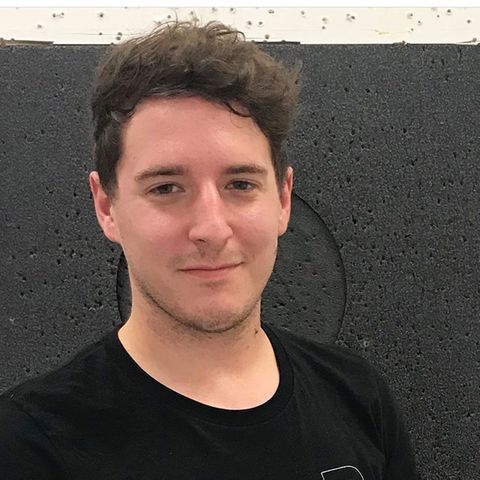 USA ARCHERY LEVEL 3 NTS COACH JAKE LANOUX
Coach Jake started training at Archery Training Center under Coach Racae in August 2019. He applies the focus, strength, and discipline he previously used to become a nationally ranked cyclist to progressing really fast into competitive archery. His knowledge of nutrition, physical training and periodization makes him a very valued member of our team of coaches. He became certified as a USA Archery Level 2 Instructor in 2020, and Level 3 NTS Coach in 2022.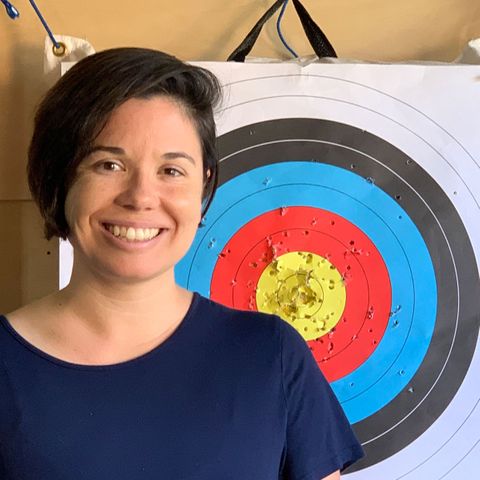 USA ARCHERY LEVEL 3 NTS COACH LINDSAY RERECICH
Coach Lindsay first came to Archery Training Center as the parent of a new JOAD archer in 2017. After several years as a parent at ATCI, she became certified as a USA Archery Level 2 Instructor in 2020 and then as a Level 3 NTS Coach in 2022. Her experience of coming to the sport as a parent supporting their child and then persisting through five years and counting helps her relate to young archers and their families. That said, Lindsay is also no stranger to instructional environments for adults. She holds a Ph.D. in English and is a professor at Austin Community College, where she teaches British Literature and Composition.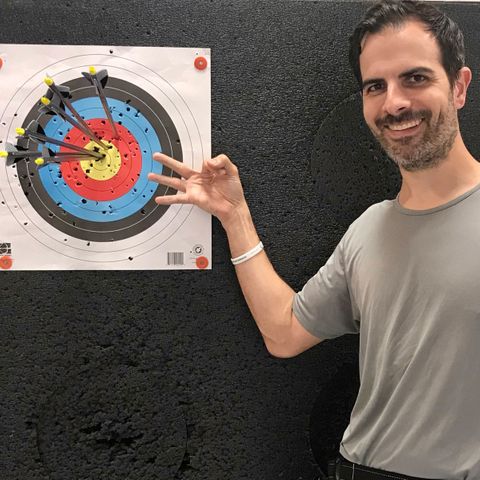 USA ARCHERY LEVEL 2 INSTRUCTOR RICHARD FUSCO
Instructor Richard is an avid archer and aspiring Olympian! He began his archery career in Feb 2019 after getting the idea of making the Olympic team. He stopped by the Archery Training Center one day to check the place out, and never stopped coming back. He has been training hard and learning every day since that visit. He loves all things archery and while training for his own personal goals, he is always excited to teach some tips, tricks, and knowledge about shooting with anyone and everyone. It is amazing how many people are interested in archery once you start talking to them about what you are doing.
Richard grew up in San Antonio and went to school at UT, for undergrad and grad school. He moved to New York City after grad school and lived there for nine amazing years. He met his wonderful wife Sophie there and had two future female archers. They made their way back to Austin in 2017 and have enjoyed every minute since. Paris 2024!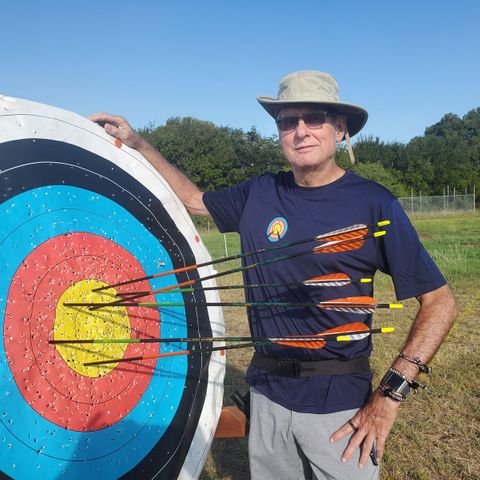 USA ARCHERY LEVEL 2 INSTRUCTOR TED AANSTOOS
Instructor Ted is a Master class archer, and has trained under Coach Racae Meyer at Archery Training Center since 2018. He focuses on training techniques suitable for more senior archers, such as breathing, balance, and mental aspects, but also instructs beginner and intermediate archers at any age.
His amateur sports history includes lengthy stints in softball, running marathons and ultramarathons, and triathlons.
Ted is a retired Mechanical Engineer with a BS in Mechanical Engineering, MS Engineering, and Master of Public Affairs, all from The University of Texas at Austin. Ted's career includes active service in the United States Navy as an Engineering Watch Supervisor on nuclear-powered surface ships, many years in Research and Development in a University research center, 10 years teaching mechanical engineering on a University faculty, and as a Supervisory Project Manager for the General Services Administration, US Government. Though retired, Ted maintains his active license as a Professional Engineer in Texas.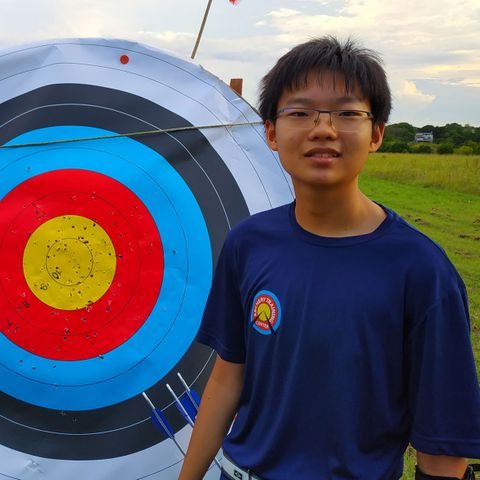 Usa Archery Level 1 Instructor Matthew Oh
Instructor Matthew has been with Archery Training Center since November 2019. While progressing with his recurve training under Coach Racae, he is qualified to help instruct beginner classes and host Try Archery events. Before joining ATCI, he was a compound archer with another range in Benicia, CA.
Having grown up in Singapore, Matthew moved to the United States with his family in 2017. He spent 2 years in the San Francisco Bay Area before moving to Austin in April 2019.
Outside of archery, he is a passionate and competitive Model United Nations delegate, serving actively in his school club and attending conferences around the country. He has served as the World Health Committee Chair in the club for the school year of 2019-2020. He is also a volunteer for the global MUN Impact organization, serving as a Lead Mentor in charge of a class of 30-40 students virtually. His commitment to service also stems from his membership in the National Honor Society and National Society of High School Scholars into which he was recently inducted.
OTHER COACHES AND INSTRUCTORS:
USA ARCHERY LEVEL 3 NTS COACH KEVIN BEVERIDGE
USA ARCHERY LEVEL 2 INSTRUCTOR MATT RERECICH
USA ARCHERY LEVEL 2 INSTRUCTOR AMY WHITE
USA ARCHERY LEVEL 2 INSTRUCTOR BRIAN CHESNEY
USA ARCHERY LEVEL 2 INSTRUCTOR ALBERTINA LAW
USA ARCHERY LEVEL 2 INSTRUCTOR JASON LAW
USA ARCHERY LEVEL 2 INSTRUCTOR RUBEN RUIZ
USA ARCHERY LEVEL 1 INSTRUCTOR KATALINA RUIZ