All our coaches and instructors are certified by USA Archery at progressively higher levels as their experience and knowledge of the National Training System (NTS) and coaching grows. At a minimum they have completed USA Archery Level 1 or 2 Instructor certification, CPR certification, U.S. Center for Safe Sport certification, Federal and State background checks, and have passed Archery Training Center's instructor training program.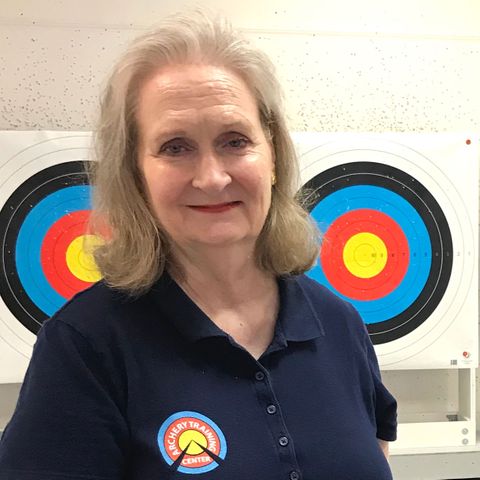 USA Archery Level 4 NTS Coach Racae Meyer
Coach Racae is the owner, director, and Head Coach of Archery Training Center, Inc. She began coaching with her son, USA Archery Level 4 NTS Coach Alex Meyer, in 1995, and is responsible for developing, directing, coaching and administering the JOAD and Adult Training Programs, which have included over 6,000 archers, and many podium placements. Her main passion is to grow archers, and through coaching improve their confidence, positive self-image, focus, strength, work ethic, resilience and success.
Before moving to Austin in 1994, Coach Racae was a corporate interior architect and facilities director. She grew up in the United States, but then was educated and trained in London. She practiced there, in San Francisco, and later in Manhattan, where she was Interior Design Director at Marcel Breuer Architects and Facilities Director for a national insurance company. Later she founded a successful corporate interior and graphic design firm, created and taught Construction Project Management to Corporate Executives at New York University, and was Chairperson of the Awards Committee for the Building Owners and Managers Association (BOMA) of Greater New York City for several years.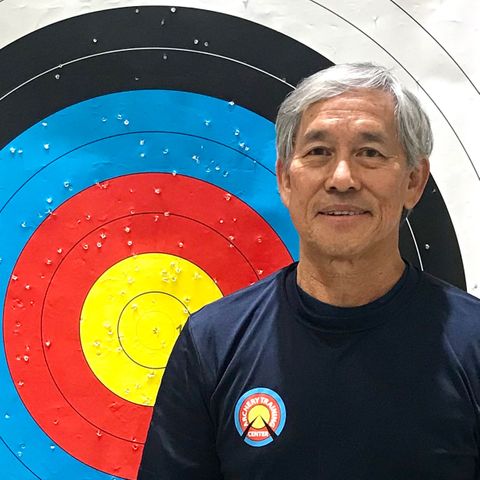 USA Archery Level 2 Instructor Chris Ching
Instructor Chris Ching has been a competitive archer with Archery Training Center, Inc. since 2016. He coordinates and supervises ATCI archers while they are practicing on the outdoor field. He also constructs, maintains and oversees the outdoor archery equipment, and liaisons with the owners and managers of the outdoor fields.
His previous martial arts interests have been in: Karate, Wado Style, 3rd degree black belt, under 10th degree Master Soke Kiyohisa Hirono; Tai Chi Chuan, many years of the self defense form under the late Grand Master Hu Ling Tung; and Taekwondo, two years of training under USA Olympic Coach, Grand Master Sang Chul Lee.
Chris is an engineer with degrees in Mechanical and Nuclear Engineering with a Master´s degree in Business Administration with a strength in Information Sciences. He worked at Pearl Harbor Naval Shipyard as a civilian and held top positions as a Chief Test Engineer, Reactor Plant General Foreman, Nuclear Ship Superintendent, Nuclear Test Manager, Nuclear Project Engineer, Project Superintendent, and retired as the Shipyard´s Production Superintendent who coordinated the civilian workforce of all US Naval Shipyards as the senior and Founding Member of the Corporate Submarine Workforce Planning Team. His most treasured awards include a US Presidential Letter of Appreciation and becoming the Federal Manager of the Year 2000.