Now is a great time to learn archery!
We offer programs for juniors, parents, adults, and corporate teams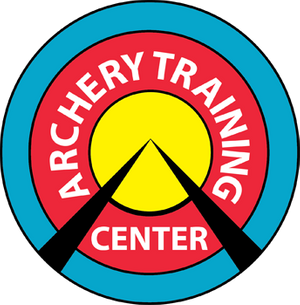 Our Mission
Archery Training Center's goal is to create an inspiring training and practicing environment for Junior Olympic Archers and FITA target archers. Since 1995, USA Archery Level 3 NTS Coach Racae Meyer has coached and trained over 6,000 archers, including lots of Texas state and southern region champions, several national champions, Jr US Team members, and one wonderful Paralympic bronze medallist!
Joining Archery Training Center is often the next step for archers who loved archery at summer camp, in the Boy Scouts or 4H, or in school through Olympic Archery in Schools (OAS), National Archery in the Schools Program (NASP), or an After School Archery Program (ASAP). These organizations, send us their most focused and passionate archers!

We welcome all levels and ages of archers, and can take you as far as you want to go!

"This is a unique training center, and we feel extremely fortunate to have found it."
"My husband and I first attended the introductory course at Archery Training Center with Coach Racae in 2009. We thoroughly enjoyed the large indoor range, her utmost attention to safety and detail, and above all the expertise offered with regard to Olympic recurve form. Since our initial lesson, we have always enjoyed visiting the range. When our daughter expressed interest at three years of age, we knew this is where she would train. Ten years later, we are very glad that Coach Racae is our daughter's instructor as well. We attend lessons several hours per week, and at every lesson one will note that there are many archers and their families, spanning 2-3 generations, enjoying their time, learning with confidence, and steadily advancing in skill and poise. Racae's gentle nature, experience with competitive archery, and her diligence in helping every single archer achieve perfect form is unmatched."

"When our family thinks about things we love about living in Austin, living close to a place where our daughter can pursue her interest so happily and productively always makes our list."
"My daughter has taken lessons with Archery Training Center for over two years, and her archery training is one of her favorite things. She comes to the range multiple times a week at this point, and her enthusiasm for the sport is as high as ever. The coach at Archery Training Center focuses on the form and shot cycle outlined by US Olympic Archery. She is firm in reminding the archers to practice these things deeply and consistently, but she is also patient and encouraging. She constantly urges my daughter to recognize what she does well rather than fixate on mistakes and to remember that archery is a long journey. Reflecting on my daughter's experience since her beginner class, where she only hit the target once, I recognize that archery has so much to offer beyond the range: it helps my daughter learn to focus, shut out distraction, set goals, and persevere— and that is on top of the physical benefits of a strong core and upper body and the practical responsibilities of maintaining her equipment and following her training plan."

"My family loves the Archery Training Center and Coach Racae."
"We initially started taking archery lessons here ten months ago after my ten year old son discovered archery in the cub scouts. He and I had so much fun my 14 year old daughter decided to join us. It's great family activity.
Coach Racae is a great coach - very patient and thoughtful in how she provides individual direction. Besides just archery the kids have learned valuable life skill lessons on practice, patience, and mental toughness."

"If you're interested in archery in the long term, this is the place to go"
"Amazing place to learn the basics of archery. It has a great long term program to progress in your abilities with the sport. I've already been here for over a year. Coach Racae is very professional, can teach to both kids and adults, and keeps you motivated to get better. Equipment is provided for beginners and you get advice to buy your own once you progress.
If you're interested in trying something new to do in Austin, this is the place to go. If you're interested in archery in the long term, this is the place to go too."

"I have had such an amazing experience at the Archery Training Center"
"Coach Racae has a depth of knowledge that is nearly unmatched and attending her classes has become my favorite part of every week!"
Contact us today
TIMES OPEN:
Please drop in during business hours between classes to visit, when we'll be happy to talk with you.
Tuesday: 5:00pm-8:00pm
Wednesday: 5:00pm-8:00pm
Friday: 5:00pm-8:00pm
Saturday: 11:00am-6:00pm
Sunday: 11:00am-7:00pm
If you have any questions, feel free to call or email us.