USA Archery Instructor Certification Courses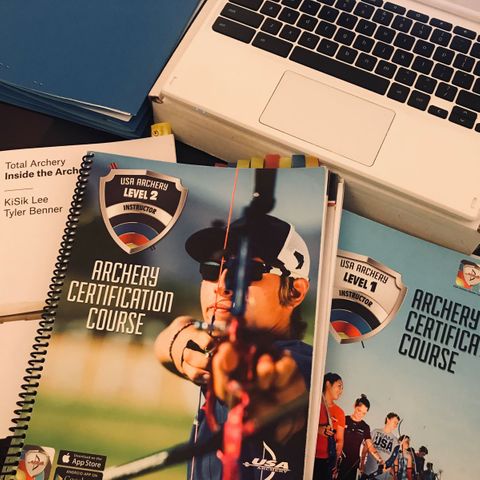 Virtual USA Archery Level 2 Instructor Certification Course (VL2)
Coach Racae has been successfully certifying archers as Level 1 and Level 2 instructors since 2009. Since April 2020, she has been virtually certifying experienced archers as Level 2 Instructors in private, semi-private, and three-person lessons through Google Meet, Skype, or Zoom, as sanctioned by USA Archery..

This way of becoming certified is very convenient, because the dates and times of your lessons will be at mutually convenient times between you and Coach Racae. You can complete the course as quickly as time allows, or take it at a more leisurely pace. It's up to you! There are no set times for the course. You can register at any time, because the course is continuously open to registration.
Level 1 and Level 2 Certification in-person and virtual courses that have been sanctioned by USA Archery are listed whenever they are offered on the USA Archery website under Courses.